Latest Event Updates
They say the only certainties in life are death and taxes.
I disagree. Not because I'm planning to live forever or move to the Cayman Islands. But because I reckon there's one more certainty that has been missed from the list.
Falling off the wagon.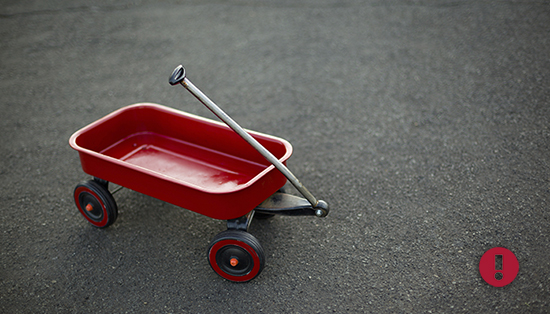 Unless you are one of those sorry souls who never actually makes it onto a wagon in the first place, falling off – often repeatedly – is one of life's inevitabilities. And like it's inevitable relations (death and taxes) it has the potential to rob us of everything we've worked for. At least temporarily.
But before we get stuck into the 'falling off' bit, let's delve a little deeper into the whole notion of a wagon, and what exactly it is that constitutes success.
Back in my youth, I used to conceive of success as being some sort of end state. A goal that could be gotten to and neatly ticked off.
Things like attaining a 'respectable' score on high school exams. Getting a 'good' job. Securing the attentions and affections of the 'right' partner.
Then I experienced a bit of life. And I realised that achieving success and maintaining success are two entirely different beasts.
In efforts to banish love handles from my life, there have been tonnes of times when I have successfully ditched the donuts, smashed out some work outs, and and shed a little of my jiggle. Goal achieved – hooray!
But then, over time, I would start negotiating with myself. "You've been gymming so hard – you've earned a piece of cake today. Heck, make it two pieces. You deserve it".
Little by little, the hungry hedonist in my head would increasingly dominate this internal dialogue… until eventually someone would leave me unsupervised in Kmart during an Easter egg clearance sale, and it would be all over red rover.
Short-term clean eating is easy. Signing up for gym memberships requires remarkably little effort. But staying on those wagons long-term? Not so easy to do.
As a 30-year-old on a health kick, the notion of maintaining rigid self-restraint and dogged discipline for the remaining 60 odd years of my projected life is downright depressing.
(Perhaps depressing enough to induce an episode of emotional eating… now where did I put that tub of Ben and Jerry's?)
It's just not realistic to believe that achieving an aim means that it will never regress, or need to be re-visited.
After all, winds are most fierce at the tops of mountains. The tallest perches tend to be the most precarious. And life has a curious habit of hiding around corners, waiting for opportunities to ambush/knock us off the perilous pedestals we've placed ourselves upon.
Sometimes we're strong enough to withstand such attacks… but sometimes our defenses are down.
Perfect postures deteriorate into slumpy humps during moments of fatigue. Clean kitchens become dirty dish dumping grounds when our schedules are hectic. Creative bursts of prolific production are interspersed with long periods spent languishing in creative doldrums.
And when our wondrous wins are replaced by devastating losses, our first instinct is to falter and self-flagellate. We reprimand ourselves for lacking the commitment and conviction required to remain steadfast upon our chosen success path.
But such falls are a natural (and indeed necessary) feature in the landscape of success.
They're the speed bumps that force us to brake so that our engines don't overheat and explode. They're the forced respite opportunities that allow us to recharge so we can come back stronger the next time.
And perhaps most importantly, they're the crucial challenges that add meaning to our lives. They force us to keep striving. They give us the opportunity us to earn self-respect.
Anyone who has never fallen has never climbed high enough. And in the long-term, that's going to hurt far more than a fall ever could.
So next time you take a tumble from whatever wagon you'd been riding, don't flog yourself for failing.
Instead, give yourself an internal high five for making it onto that wagon in the first place. Take some time to re-group. Re-energise.
And remind yourself that you climbed aboard once.
You'll do it again.